Welcome to challenge fourteen!
This is one of my favourite earlier shoots of Hayden.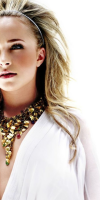 ♥ Please read the
Rules
if you haven't yet.
♥ Please Post Your Entry with the Image plus the URL Code.
♥
Use only the Pictures
(Click to view larger version) You are not required to use all 4 at once.
♥ Post Icons Here (Comments will be Screened)
♥ You may enter up to
4
Icons
♥ Must be new/original and please
do not
post them anywhere else until the Challenge is completed.
♥ If you are planning on animating your icons make sure they meet the LJ Standards.
♥ Icons must be anonymous do not put your name anywhere on the icon please.
♥ Have Fun!
Deadline:
Wednesday 24 December 2008 6 pm Australian Time. (
World Clock
)
Links:
♥
Challenge 13 Voting
♥
Affiliates
Current Music: P!nk - Sober